PhD Students
Paul Berghaus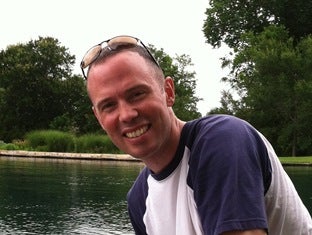 Ethics, History of Philosophy
BS United States Military Academy
MDiv Mid-America Reformed Seminary
MA Texas A&M University
ptb31@georgetown.edu
Paul began the doctoral program in the fall of 2016. His research interests include ethics, history of philosophy (ancient and early modern), and philosophy of religion. He comes to the study of philosophy by way of teaching professional ethics in the military. Before enrolling at Georgetown, he spent close to twenty years on active duty in the Army first as a combat arms officer and later a chaplain. Outside of his studies, Paul enjoys making the most of the time he has with his wife Mary and their five children.
MaryKate Gaurke (nee Brueck)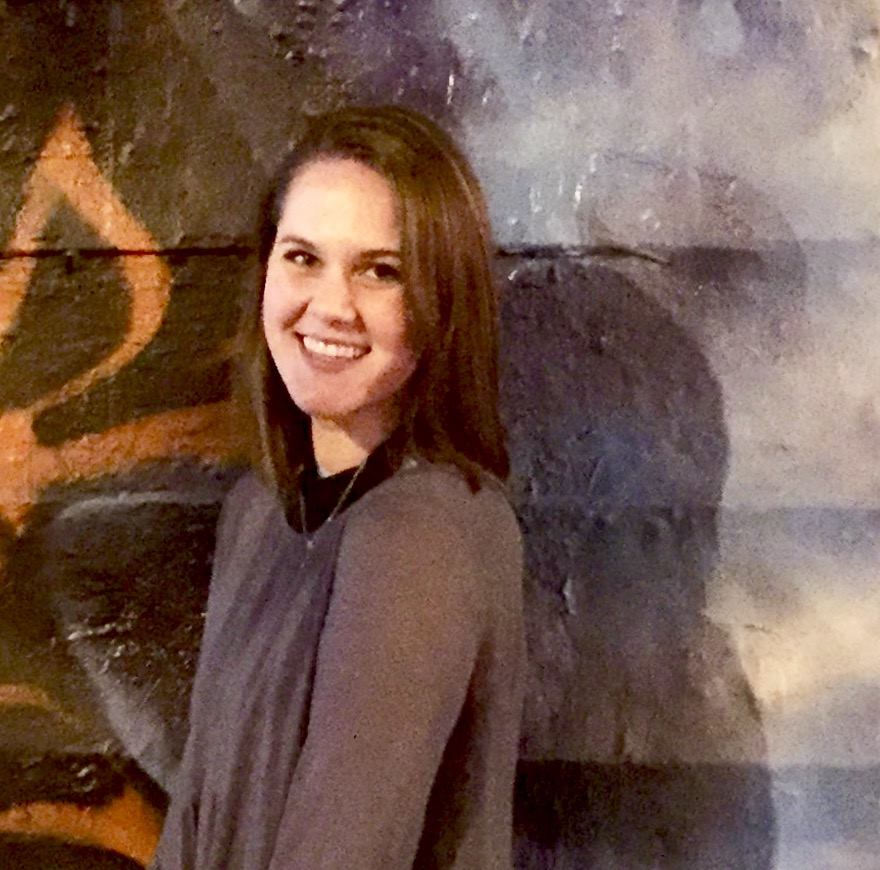 Ethics, Bioethics, Phenomenology
BA Loyola University Chicago
mab474@georgetown.edu
MaryKate joined the Philosophy Department in the Fall of 2017. She works primarily in bioethics, with a focus in end-of-life care, and is currently developing a dissertation concerning care for patients with dementia that draws insights from the intersection of bioethics and phenomenology. Outside of her philosophical work, MaryKate enjoys traveling, playing intramural sports, and quality time with her peekapoo, Nyxie.
Dominick Cooper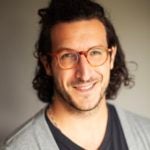 Ethics, Social and Political Philosophy
BA Massachusetts College of Liberal Arts
MA Virginia Tech
drc91@georgetown.edu (new window)
Dominick started the doctoral program in philosophy at Georgetown in August of 2019, and has interests in political philosophy, ethics, bioethics, animal ethics, and social ontology. Outside of philosophy, Dominick enjoys reading, DC's music scene, cooking, biking, snowboarding, and nurturing his obsession with Karl Ove Knausgaard.
Madeline Eller
Contemporary Feminist Philosophy (esp. Feminist Epistemology, Theories of Autonomy, and Embodiment)
MA Syracuse University
mme63@georgetown.edu
Madeline is a first-year doctoral student at Georgetown after previously completing her MPhil in philosophy at Syracuse University. She has a background in analytic metaphysics and philosophy of mind, but her current research interests are in contemporary feminist philosophy, particularly feminist epistemology, theories of autonomy, and embodiment, and has previously published work on body shape and oppression.
Madeline currently serves as a member of Georgetown's MAP (Minorities and Philosophy) program, as well as working with PIKSI (Philosophy in an Inclusive Key) in the past. She enjoys exploring the DMV and can sometimes be found at the 9:30 Club or Black Cat on a Friday night when she isn't working.
Genevieve Hayman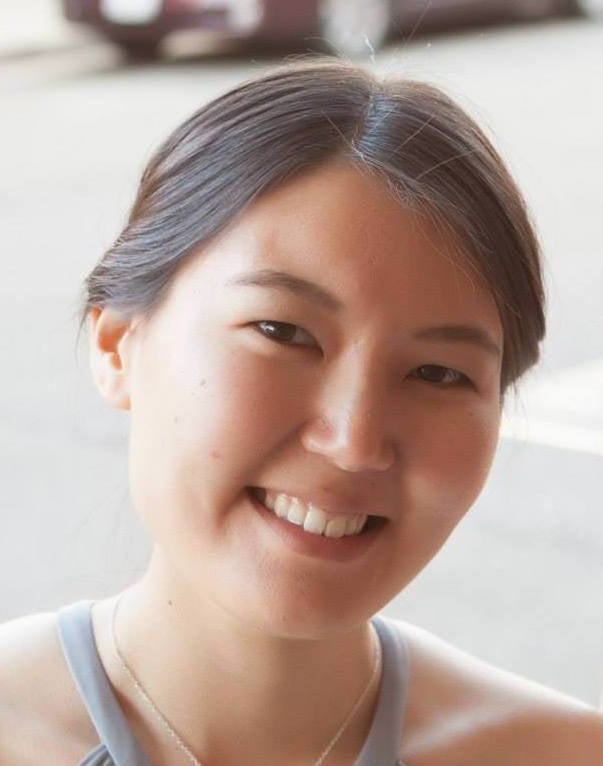 Phenomenology, Cognitive Science, Philosophy of Mind, Metaphysics (Temporality), Feminist Philosophy
BA University of Redlands
MA University College Dublin
gh498@georgetown.edu
Genevieve is a second-year doctoral student with interests in phenomenology, cognitive science, and temporality. She completed her M.A. in philosophy through the Consciousness and Embodiment Programme at University College Dublin. Prior to this, she graduated from the University of Redlands where she designed her B.A. degree: The Tangible and Intangible Aspects of Personhood. Genevieve enjoys hiking, dancing, and playing music (drums and guitar), all of which influence her interest in embodied cognition. She is happy to be geographically between her two families in Las Vegas and Dublin, Ireland.
McKay Holland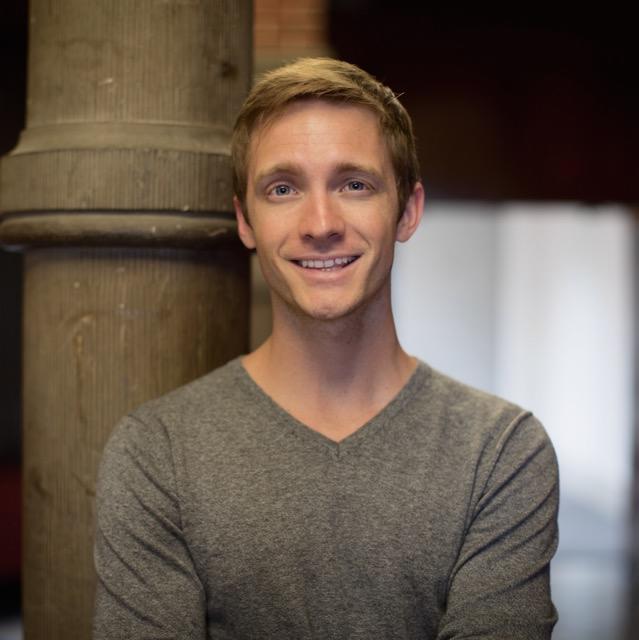 Moral Psychology, Social & Political Philosophy, Philosophy of Mind
BA Westminster College
MA Brandeis University
msh81@georgetown.edu (new window)
McKay is a fourth-year doctoral student sketching a dissertation about the social bases of agency and self-respect. He's specifically interested in the interplay between relational conceptions of autonomy and social and environmental niche construction. He also has interests in environmental ethics, the relation between emotion and rationality, friendship, social ontology, and Spinoza.
Since 2014 McKay has served as Managing Editor of the Kennedy Institute of Ethics Journal (KIEJ), and will continue with the journal in a support role through 2016.
McKay is a native of Salt Lake City, where he worked in politics, public education, and doing finish carpentry before relocating to the east coast. He likes to bike, run, rock climb, and when he can, waterski.
Chris Kochevar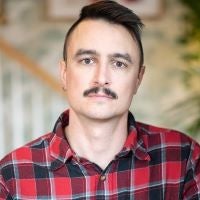 Bioethics, Legal Philosophy, Metaphysics, Philosophy of Mind & Language, Critical Theory
BS Yale
JD NYU
cjk107@georgetown.edu

Chris holds a JD from New York University and a BS from Yale University. Before coming to Georgetown, he worked for the U.S. Food and Drug Administration as an attorney in the Office of the Chief Counsel. He is interested in philosophy of mind, phenomenology, and bioethics, specifically with regard to mood and psychoactive drugs.
Matthew Koshak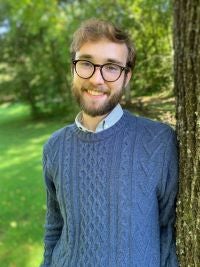 Philosophy of Disability, Ethics, Jewish Philosophy
BA Louisiana State University, Philosophy and Political Science
MA Tufts University, Philosophy
Matthew is interested in the philosophy of disability (especially cognitive disability), ethics and its various histories, and Jewish philosophy. In particular, he is interested in questions surrounding moral communities—what constitutes a moral community, how the boundaries of moral communities are drawn, and which strategies of thought can help us to create more inclusive moral communities.
Before beginning at Georgetown, he received his MA in philosophy from Tufts University and his BA in philosophy and political science from Louisiana State University. He enjoys exploring used book stores, listening to new music, hiking and walking (often while listening to music, but rarely while reading!).
Philipp Kremers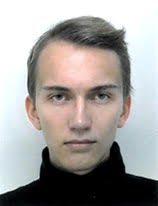 Metaethics, Normative Ethics, Philosophy of Religion, Political Philosophy
BA University of Leipzig
MLitt St Andrews and Stirling Graduate Program in Philosophy
MSt University of Oxford
pk691@georgetown.edu (new window)
Philipp joined the doctoral program in 2019. His research interests include metaethics, normative ethics, philosophy of religion, and political philosophy. Previously, he completed an MSt in Philosophical Theology at the University of Oxford and an MLitt in Philosophy at the Universities of St Andrews and Stirling. Philipp hails from the German North Sea coast.

Sabrina P. Leeds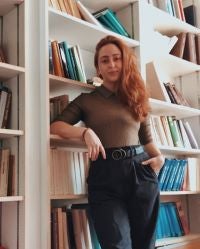 Ethics, Social and Political Philosophy, Feminist Philosophy, and Philosophy of Disability
BA Tulane University
MA Tulane University
spl56@georgetown.edu
Sabrina is a second-year doctoral student with interests in ethics, social and political philosophy, feminist philosophy, and philosophical issues concerning disability, race, gender, sexuality, and technology. They are also the managing editor for the Journal of Philosophy of Disability.
Sabrina received both their MA in philosophy and their BA in philosophy and political economy from Tulane University in New Orleans, Louisiana. Outside of philosophy, they enjoy practicing photography, reading dystopian science fiction novels, cooking, and hiking.
Madeleine Léger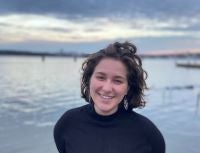 Epistemology, Philosophy of Language, Feminist Philosophy
BA Mount Allison University
mjl325@georgetown.edu
Madeleine is from New Brunswick, Canada. She started the PhD program at Georgetown in August 2021. Her philosophical interests include epistemology, philosophy of language, and feminist philosophy. Madeleine is happiest when she gets to frolic among saltwater marshes, cliffy coasts, and rolling hills. She enjoys cooking (especially for friends), gardening (especially for food), and collecting second-hand books (especially dictionaries). Finally, and perhaps most importantly: Madeleine is honoured to share her life with Simone, a truly excellent cat (and philosofeline).
Penney Miyan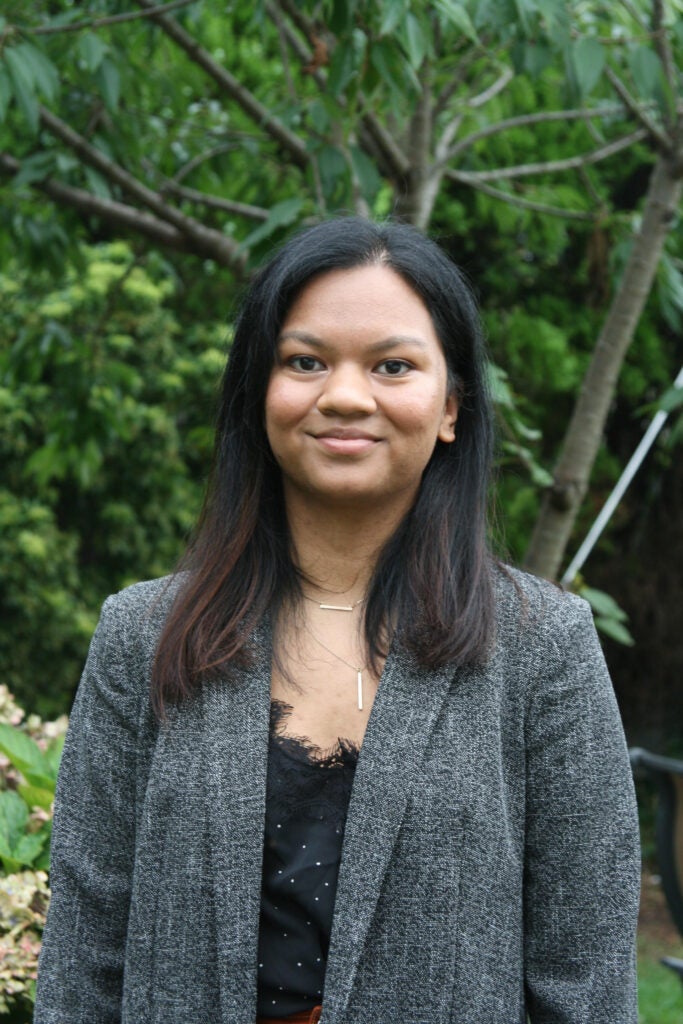 Penney is a first-year doctoral student with interests in philosophy of mind, philosophical psychology, phenomenology (esp. neurophenomenology), and feminist theory. She also has interests in questions regarding social responsibility and accountability. Penney earned a double bachelors degree in Biological Anthropology and Philosophy from Stony Brook University in 2019. When not philosophizing, she enjoys baking and cooking, writing screenplays, and attending musical theater shows.
Will Perrin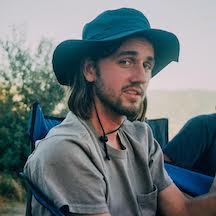 Epistemology, Metaethics, Philosophy of Language, Ethics, and Philosophy of Religion
BA Pepperdine University, Philosophy
MA Northern Illinois University, Philosophy
Will, hailing from the coastal ranges of Southern California, is a first year doctoral student interested in what to do and how we know. Those slippery evaluative words like 'ought' and 'rational' at play in our deliberative lives are particularly interesting to Will. But Will is also broadly interested in most philosophical topics he has come upon so far. Will enjoys, aside from philosophy, sports, humor, and music.
Alex Raycroft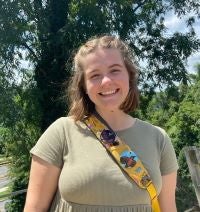 Virtue Ethics, Feminist Philosophy
BA Calvin College
ar1734@georgetown.edu
Alex began her studies at Georgetown in the fall of 2021. She's interested in how it is we might flourish under conditions of oppression and injustice and is hopeful about the help of creative reparative practices (like storytelling and listening) and moral community in doing so! Though Alex never quite gets outside of philosophy, she does enjoy doing philosophy outside (and while ballet-dancing (quite badly), crafting, and reading Russian literature).
Elisa Reverman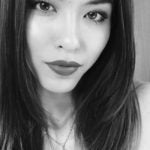 Clinical Ethics, Bioethics, and Feminist Philosophy
ecr73@georgetown.edu
Elisa is interested in clinical ethics, bioethics, and feminist philosophy. She earned a bachelor's degree in biology, and worked in biomedical engineering until diverting her interests to philosophy. Outside of her academic interests, she spends her time rock climbing, drawing and painting, learning ballet, and reading.
Nanette Ryan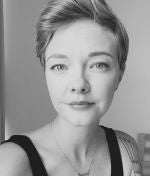 Ethics, Philosophy of Childhood
BA (Honors) Monash University
MA University of Western Ontario
nr407@georgetown.edu
Nanette is primarily interested in ethics, and the philosophy of childhood. Before coming to Georgetown she earned a Masters in philosophy from the University of Western Ontario, Canada, and a Bachelor of Arts, graduating with first-class honours, from Monash University, Australia. When not consumed by philosophy, Nanette enjoys exploring the world, eating good food, and taking photos.
Melayna Schiff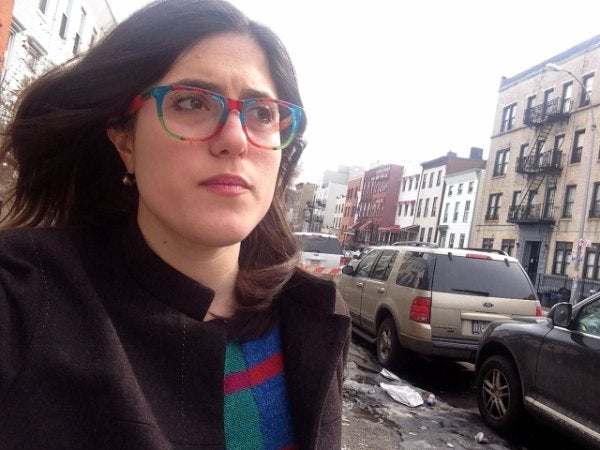 Philosophy of Psychiatry/Psychology, Phenomenology, Bioethics, Anti-Oppressive Philosophy, and Clinical/Counseling Psychology
BA New College of Florida
MA Georgetown University
mhs103@georgetown.edu
Melayna conducts research bridging philosophy and psychology with a social justice orientation. Her dissertation develops conceptual frameworks for theorizing anorexia nervosa and identity by centralizing the experience and behavior of individuals with anorexia.
Melanie Spurling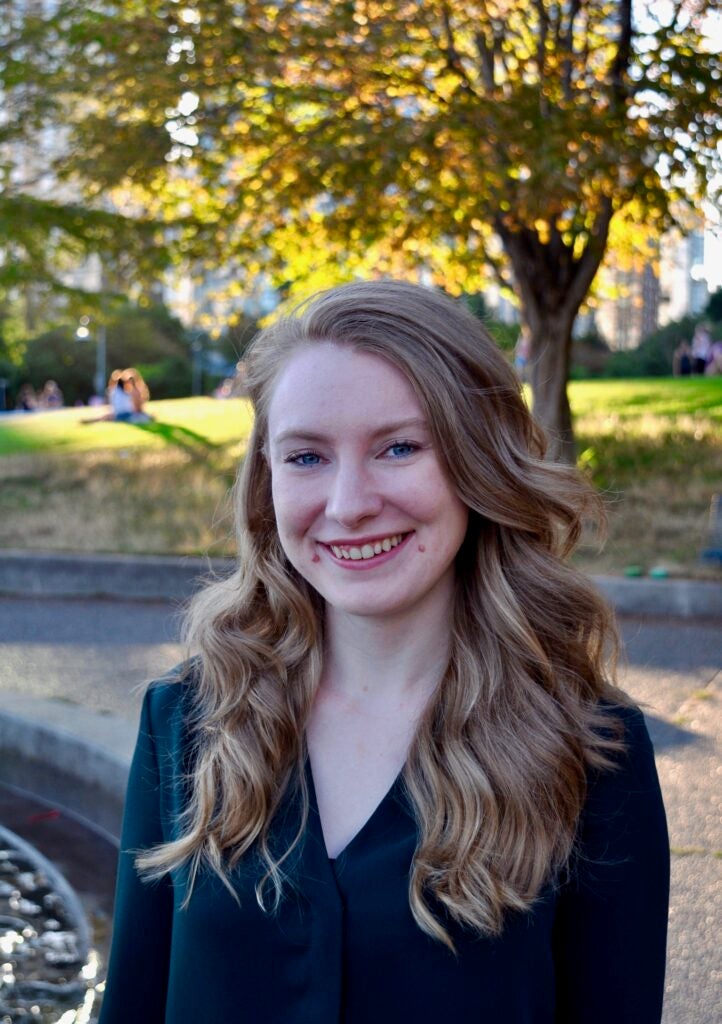 Bioethics, Feminist Philosophy, Social & Political Philosophy
BSc University of British Columbia, Biology
BA University of British Columbia, Philosophy
ms4690@georgetown.edu
Melanie is a first-year doctoral student with interdisciplinary interests in philosophy, policy and public health. Her philosophical research interests include bioethics, feminist philosophy, and social & political philosophy. Before coming to Georgetown she received her BSc and BA from the University of British Columbia. Melanie enjoys hiking, learning languages, exploring bakeries, knitting things and fun facts about animal physiology.
Andrew Sullivan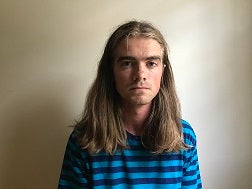 Metaphysics, Philosophy of Mind, Ethics, History of Philosophy
BS Ohio State University, Neuroscience & Philosophy
as4558@georgetown.edu
Andy entered the doctoral program in the Fall of 2019. He has interests in metaphysics, philosophical problems in the behavioral and social sciences, philosophy of psychiatry, metaphilosophy, ethics, and the history of philosophy (especially Kant and post-Kantian German philosophy). Outside of philosophy, Andy enjoys listening to music as well as writing and recording it sometimes (typically folk or electronic). He also likes to walk or run around outside, and to consume baked goods.
Omar Talhouk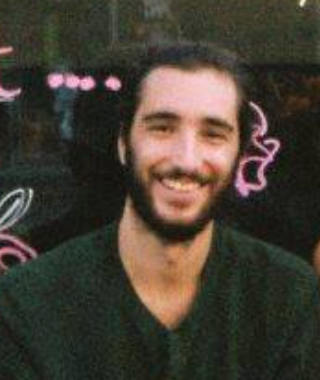 19th Century German Philosophy, Classical American Pragmatism, Epistemology, and Metaphysics
BA American University of Beirut
MA American University of Beirut
ort8@georgetown.edu
Omar is a first-year PhD student with primary interests in 19th century German philosophy, classical American pragmatism, Epistemology, and Metaphysics. He also has a budding interest in the philosophy of law and social philosophy. Before coming to Georgetown, Omar was a part-time lecturer at his alma mater, the American University of Beirut, from which he has received both a B.A. and an M.A. in philosophy. Academic pursuits aside, Omar insists on maintaining a pseudo-career in acting, writing, and directing (for both theatre and film).
Gerald Taylor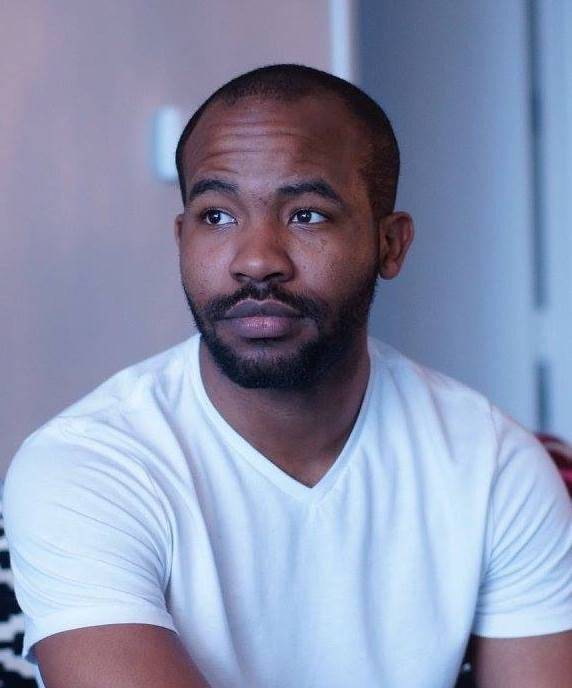 Philosophy of Action (esp. Free Will, Moral Responsibility, and Reasons),
Moral Psychology, Ethics
BA Ohio State University
MA Georgia State University
gdt6@georgetown.edu
Gerald is a fourth-year doctoral student, and his current research interests lie in the philosophy of action. He hopes to write a dissertation exploring the pragmatic underpinnings of action, agency, and reasons. He has secondary interests in free will, moral psychology, ethics, and social & political philosophy.
When he isn't philosophizing, Gerald enjoys exercising, playing and listening to music, playing a good game of chess, dancing, trying new craft beers, getting the most out of his Netflix subscription, and eating tacos.
Christopher A. Torres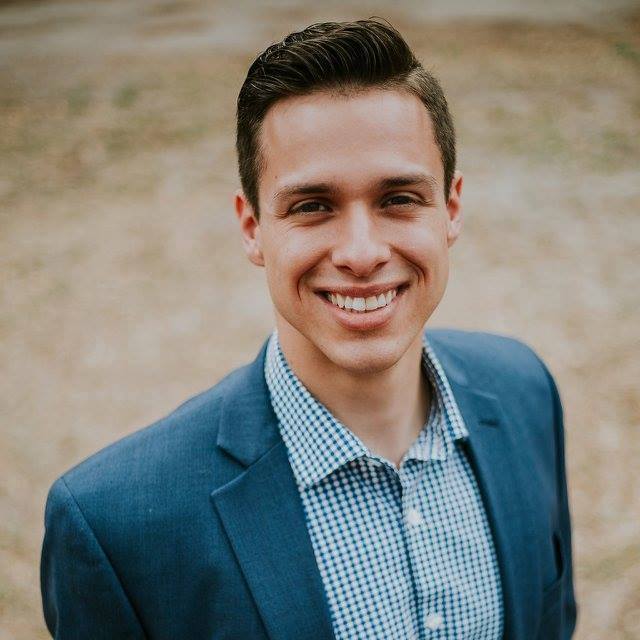 Moral, Political, and Legal Philosophy
BS University of Notre Dame, Physics
MA Columbia University, Philosophy
cat139@georgetown.edu (new window)
Chris began his doctoral studies in philosophy at Georgetown in August of 2020. He is interested in the relationship between facts and values, the (methodology for identifying) constituents of well-being, the viability of public reason as a means of political justification, the relationship between law and practical rationality, and the way that judges (should) reason in deciding hard cases. In addition to philosophy, Chris enjoys salsa dancing, surfing, and martial arts.
Chun Hin (Jeffrey) Tsoi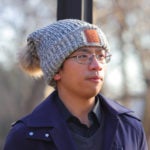 Political Philosophy, Bioethics, Normative Ethics, Metaethics, Philosophy of Law
BA Chinese University of Hong Kong, Philosophy
ct794@georgetown.edu (new window)
Jeffrey Tsoi is a first-year student in the J.D./Ph.D. joint program. He has broad academic interests in normative fields of Philosophy – in particular, topics of legal and political philosophy such as democracy and civil disobedience. He is also interested in some non-normative topics such as free will, epistemology and philosophy of mind, and the intersection of these fields with normative ones. Derek Parfit and G.A. Cohen are his favorite philosophers – other than the wonderful faculties of Georgetown.
Born and grew up in Hong Kong, he got his Bachelor of Arts in Philosophy (First-Class Honors) at the Chinese University of Hong Kong, where he also minored in Politics. In the past years, he played an active role in the field of social welfare and served various minority populations in Hong Kong, and he has continued to participate in different advocacy work as an activist in Washington D.C.
In his free time, Jeffrey enjoys playing his violin and attending classical music concerts that he can afford. He also loves watching various cartoon shows by Disney and Cartoon Network, reading well-constructed short stories, and engaging in graphic design projects.
Ari Watson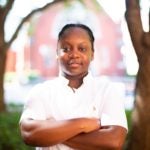 Ethics, Mental Illness, Gender Philosophy, Philosophy of Race
BA Dickinson College, Philosophy
aw1089@georgetown.edu
Ari's central interest is currently in social philosophy. Ari has a passion for ethics and is specifically interested in de facto moral status in the United States as it relates to identity markers. This interest spans various aspects of identity including mental illness and gender.
He has a sustained interest in the philosophy of race and blossoming interests in metaphysics, bioethics, and social epistemology.
Molly Wilder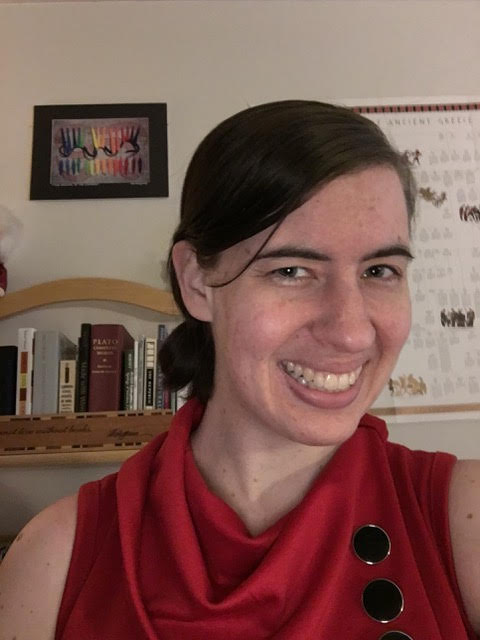 Philosophy of Law, Ethics, Social & Political Philosophy
BA Swarthmore College, Linguistics
MA Tufts University, Philosophy
JD Georgetown University Law Center
mbw40@georgetown.edu
Molly received her law degree from Georgetown University Law Center in 2016 and is currently working on a dissertation that brings together the professional ethics of lawyers, neo-Aristotelian virtue ethics, and feminist theories of relational autonomy. She wants to know, how can lawyers promote the autonomy of their clients, and what does autonomy mean in that context? Beyond her dissertation, Molly has varied philosophical interests, mostly in the intersection between law and ethics, including: philosophy of tort law, children's rights, privacy law, and ethical communication. When not philosophizing, Molly enjoys reading and writing children's fantasy, finding places to eat great vegan food, and bad puns.