Karen Rice Wins Teaching Award, Leads a Large Slate of Philosophy Dept. Nominees
Posted in Awards Graduate Program News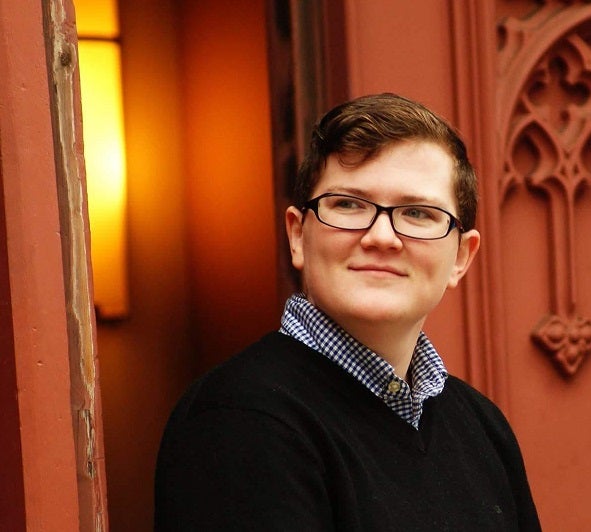 Karen Rice, a third-year PhD student in the Philosophy Department, received the Graduate Student Teaching Assistant Award in the Humanities last week at the Graduate School's Graduate Awards ceremony. According to the Graduate School's website, the award is given "to recognize excellence among graduate students serving as TAs. Awards are given to one student from each area: humanities, social science, and science and an at-large award."
Huge congratulations to Karen!
Karen was joined as a nominee for this award by Omar Talhouk.
Further, nine Philosophy Department graduate student teaching associates were nominated for the Excellence in Teaching Award, which is given to instructors of record. The nine are: Cassie Herbert, Clark Donley, Dan Threet, Francisco Gallegos, Joey Jebari, Matt Shields, McKay Holland, Mike Barnes, Nabina Liebow. The graduate students of the Philosophy Department took nine of the twenty-five nominations overall!
Finally, Nabina Liebow also received a nomination for College Honors, which are awarded by the College Academic Council, an elected student organization, for excellence in teaching. Nabina was joined in her nomination by four members of the faculty: Alisa Carse, Lisa Ievers, Tom Mulherin, and Mark Murphy.