GU Philosophy PhD Receives Distinguished Scholar Award
Posted in Awards Graduate Program News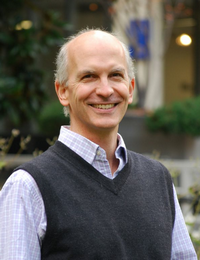 Prof. David DeGrazia (PhD, Georgetown, 1989), the the Elton Professor of Philosophy at George Washington University and Senior Research Fellow in the Department of Bioethics at the National Institutes of Health, has received a Distinguished Scholar Award from George Washington University. You may find more information about Prof. DeGrazia's award on the George Washington Univ. website: https://research.gwu.edu/2018-gw-ovpr-faculty-award-recipients.
Prof. DeGrazia has published widely in ethical theory and practical ethics, incl. medical ethics, animal ethics. He has published seven books and has two more in progress. Among his recent books are: Creation Ethics: Reproduction, Genetics, and Quality of Life (Oxford UP, 2012); and Debating Gun Control: How Much Regulation Do We Need? with Lester Hunt (Oxford UP, 2016). Prof. DeGrazia's book Principles of Animal Research Ethics, which is he co-authoring with Prof. Tom Beauchamp (professor emeritus at Georgetown), is under contract with Oxford and is expected during the summer of 2019. Prof. DeGrazia's 2006 Human Identity and Bioethics(Cambridge) was named a Choice Outstanding Academic Title.
Congratulations, Prof. DeGrazia!